Krystyna's Story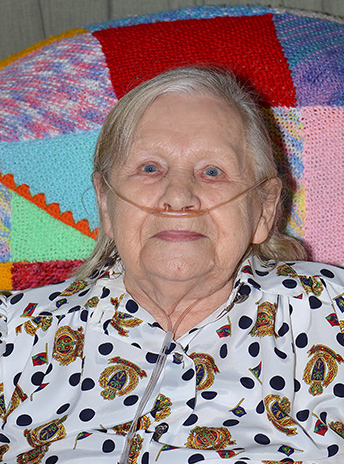 Krystyna a Polish lady arrived in Australia from Germany post World War 2. Currently her family live overseas and we care for Krystyna as we would our own family member at Ozpol Villa.
Ten years ago, Krystyna chose All Aged Care to support her to remain living in her home in Oxley Brisbane. Two years ago at the age of 84, Krystyna made the decision that she needed to know someone was there for her 24/7 and decided to move into Ozpol Villa. it is very important to Krystyna that she has staff who speak her "Polish" native language and who also understand her cultural and social needs.
Krystyna lives happily at Ozpol Villa with new friends who come from various cultures and backgrounds, who pop in and go out on social outings together each week, often enjoying a picnic by the Sea which they all look forward to.
Krystyna enjoys living at Ozpol Villa and in her own words says " What else could I ask for? I get my beautiful meals, personal care and cleaning done for me - Even in heaven it won't be so good".
Krystyna is one of our many valued residents at Ozpol Villa who we care for and love like our own family.