Nursing services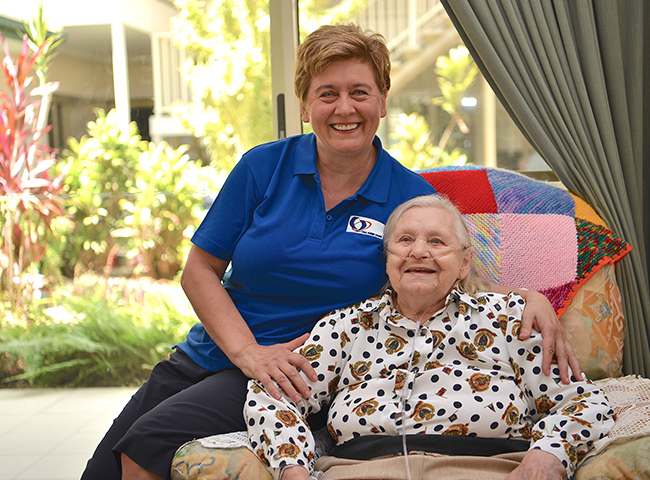 All Aged Care provides highly personalised aged care and lifestyle services designed to meet your unique needs. Our highly qualified team are trusted to provide aged care and lifestyle plans that respect your privacy, support your independence and treat you with dignity and respect.
All Aged Care understands that aged care and lifestyle support often extends beyond simply helping with day to day living. As part of our emphasis on end to end care we offer comprehensive clinical nursing services that support individuals who need a higher level of care.
One-off or ongoing nursing services are delivered by highly qualified nursing staff all of whom are registered nurses (RN) and hold relevant registration with the Australian Health Practitioner Regulation Agency (AHPRA).
We have a proven track record in both high care and low care in-home nursing services. We are able to help clients transition from hospital stays back to their own home over the short term, with the option for ongoing in-home nursing care if necessary.
All Aged Care nursing services include:
Blood pressure, heart rate, body temperature and other clinical measurements
Medication advice and management, including injections
Continence support and care including catheters and product selection
Chronic disease management including heart disease, diabetes and respiratory illness
Case management services including care planning, and liaising with other health care professionals to ensure optimum care
Palliative and end of life care
Dementia care
Wound management including post-surgical wounds care, leg ulcer management, pressure area care and assistance with dressing selection and PACT
Mental health assessments and management including transcultural assessments
Dietary, health and lifestyle assessment and education
(Department of Veterans Affairs) DVA Community Nursing services
"All Aged Care continuity of care is not just the end-to-end care of one service but includes the coordination and delivery of a range of services that clients might need at different stages in their life." Irene Biedak, founder All Aged Care.
For more information on any of the nursing care services provided by All Aged Care call one of the team today on 07 3238 6700.