Transport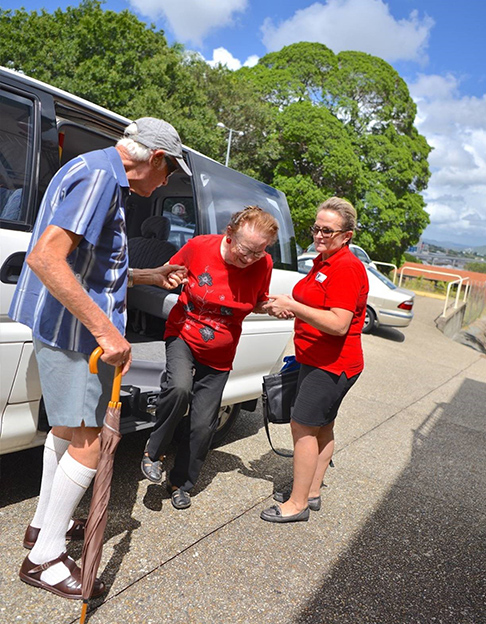 All Aged Care provide highly personalised aged care services designed to meet your unique needs. Our highly qualified team are trusted to provide aged care and lifestyle plans that respect your privacy, support your independence, and treat you with dignity and respect.
All Aged Care transport services are coordinated by our Transport Coordinator so you have one central point of contact. Transport is more than just getting from A to B, it is a about staying connected. Staying connected with friends and family, staying connected with your local community, and staying connected to vital services.
Our drivers don't just pick up and drop off; they are a key part of the All Aged Care team that cares for you. If you need help with opening up the house, the driver will assist. If you need help with bringing your shopping inside, the driver will carry your bags. If there's a problem and they can help, they will.
The All Aged Care promise of consistent care extends to the drivers, so you'll see the same faces, get to know them and trust them to come into your home and help you. All Aged Care drivers are licensed, trained in first aid and CPR, and they have been police checked so you know you can trust and depend on them.
If you need to use a wheelchair our drivers are fully skilled in assisting people with mobility issues, and some of our buses come with a wheelchair lifter on board.
Whether it's keeping a medical appointment, socialising with friends, visiting your favourite shops, our joining us on one of our social outings, our transport services support your independence so you can stay at home for longer.
For more information on the transport services provided by All Aged Care call our Transport Coordinator today on 07 3238 6700.