Leadership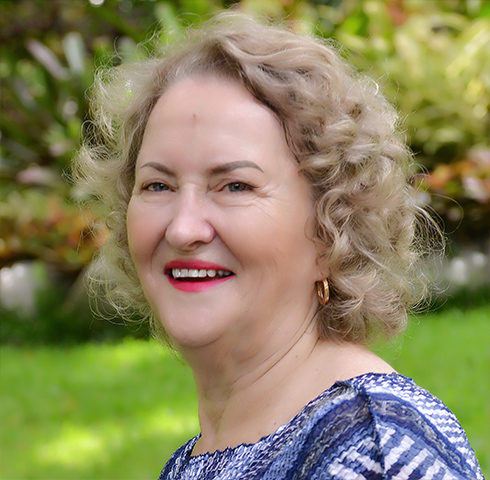 All Aged Care is a trusted, caring, responsive not-for-profit that delivers highly personalised aged care services tailored to the individual needs of a culturally diverse community.
It was founded and is still led today by our CEO Irene Biedak. Irene's leadership is built on her commitment and passion for culturally appropriate aged care that provides for the complete wellbeing of every individual in her care.
Irene leads with a generosity defined by her remarkable capacity for giving, whether it's giving to the communities she serves the best possible care, or giving the team she employs a reason to want to work for her. It also extends to giving to those who might not otherwise have a chance, the opportunity to build a career as an aged care professional.
Irene's leadership is also defined by her personal experience supporting the needs of the Polish and other culturally diverse communities. Irene was two when she immigrated to Australia from Germany with her Polish parents at the end of WW2. At nine years old she was already helping her community, acting as an interpreter for Poles buying their first homes in Australia.
Irene is passionate about travel and she ran a travel agency for over 25 years. Organising outings and tours as social support for the Polish community, Irene became aware of the lack of culturally appropriate aged care services. She soon realised social support wasn't enough and sourced the funding needed to start All Aged Care Services in 1997.
Over the years Irene's skills, knowledge and experience have been called upon by government and other aged care industry representatives. She was asked to join the Lord Mayor's Taskforce into Retirement & Aged Care by Brisbane City Council, and an All Aged Care representative is on that body still.
She was also instrumental in the set-up of the National Network of Multicultural Aged and Community Care Providers a peak body for the industry that was established in 2004, following on from a conference organised by All Aged Care for all Australian aged care providers serving the Polish community.
Irene remains as passionate and committed as ever to the provision of culturally appropriate end-to-end aged care services. In 2014 her dedication was publicly recognised when she was awarded the Order of Australia Medal for services to the Polish community in the field of aged care.