Kelvin Salm's Story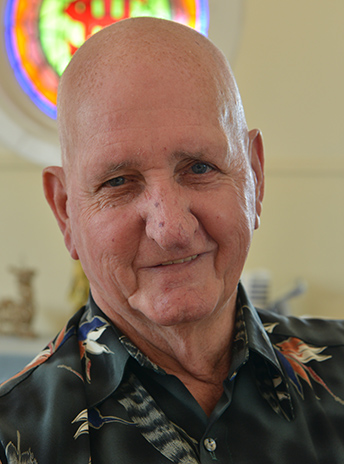 Brisbane Baysider, Kelvin Salm or Kel to his friends, has been an All Aged Care client since December 2012. At 72 he still cherishes his independence, but he lives alone and a heart condition and a few other health issues means he needs a bit of help with domestic chores a few hours a week.
Having spent over 20 years caring for his own mum, Kel realised he needed a bit of support after she passed away in October 2012.
"I started to feel that I was getting older, losing my edge."
But that didn't mean Kel was ready to give up his independence and the in-home care provided by All Aged Care has made life just that bit easier, letting him stay in the place he's called home for over 25 years.
"I'm so grateful for the work they do … they go out of their way to make life easier."
Help with the housework, including vacuuming, cleaning and laundry, is just a part of what Kel loves about Marzena's weekly visits. They've also become great friends and enjoy lunch and a chat together every week.
For Kel it's a chance to be a host in his own home, and enjoy the regular company of a great friend.
"We get on like a house on fire, and have a great laugh."
On the rare occasions Marzena is away, it's usually another familiar face sharing the chores and a friendly lunch with Kel.
'The organisation of AAC is a wonderful group of people, I would have no hesitation in recommending AAC and I would give them 15 out of 10."
For Kel, All Aged Care means friendship, care and most importantly independence for as long as possible.
'It's my privilege to have this company because I want to stay in my home as long as I can."