We Speak Your Language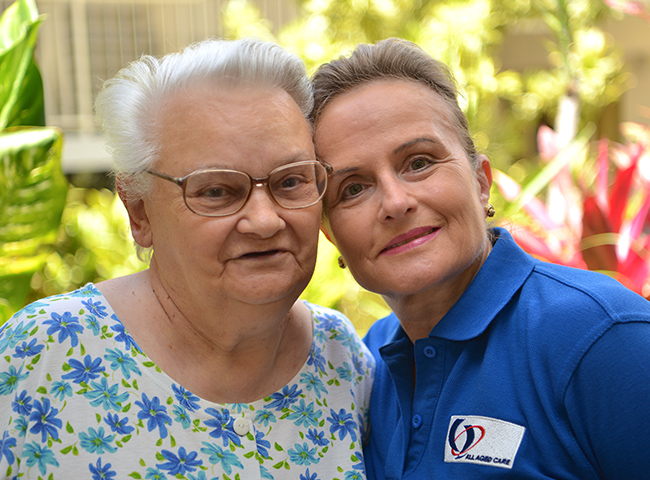 With Queensland being such a diverse multi-cultural community and with the changing landscape in the senior's space, we understand it can be challenging and confusing to find culturally appropriate in-home care and support particularly if English is not your first language. Sometimes it is hard just to know where to start!
At All Aged Care we have almost 20 years' experience in developing and delivering unique and culturally diverse aged care services focussed on meeting the individual needs of our clients and supporting clients at all stages of their care journey – from low care through to end stage care.
In August 2017, the Multicultural QLD Charter was jointly signed by the Premier Annastascia Palaszczuk and the Speaker Peter Wellington MP. The signing of the Charter reflects the Queensland Parliament's commitment to multiculturalism and a unified, harmonious and inclusive Queensland. All Aged Care CEO, Irene Biedak was invited to the Reception held at Parliament House in October 2017 to celebrate the charter.
All Aged Care is a member of CALD Connection - a network of 7 multi-cultural specific approved care service providers that have been a part of the Queensland landscape for a combined totoal of 180 years.
We are experts in assisting people from different backgrounds and cultures to access services in your own home which best match your needs. We provide client directed care and support services with a holistic approach. We specialise in catering for cultural and language requirements as a normal part of our daily operations as we ourselves are from many wide and varying cultures and speak many different languages.
Services within your own home can include:
Domestic Services
Social Support
Personal Care
Nursing
Occupational Therapy
Physiotherapy
Dietician
Respite Care
We can guide you through registering you for the Government's My Aged Care system (MAC) and walk alongside you, supporting you every step ofthe way on your care journey.
The CALD Connection network members are:
All Aged Care - PH: 07 3238 6700
Cathay Home Care Services - PH: 07 3275 3688
Co.As.It - PH: 1800 262 748
CURA - PH: 07 5527 8011
Diversicare - PH: 1300 348 377
GOC Care - PH: 07 3844 3669
IWAQ - PH: 07 3208 6333